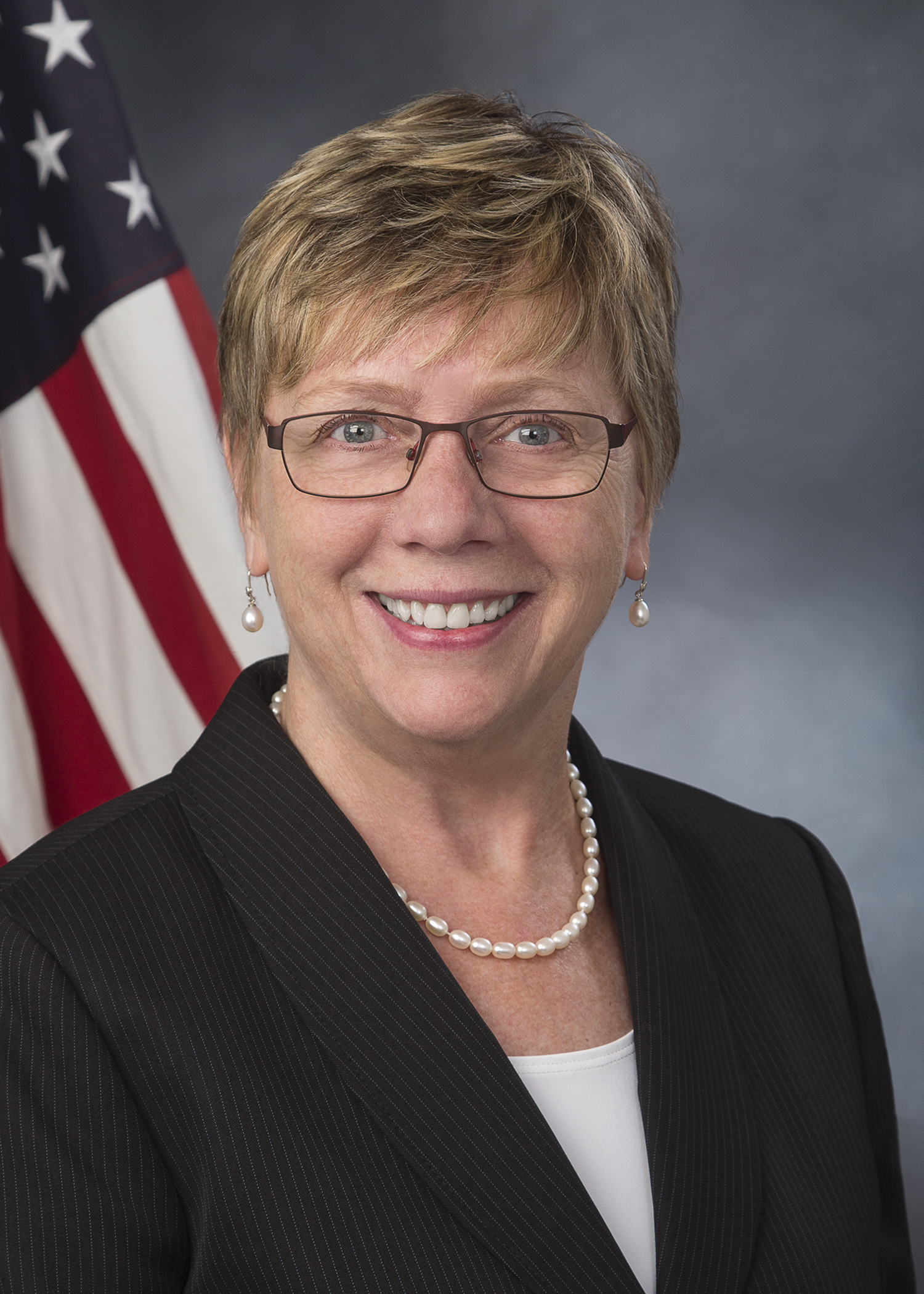 Colleen Duffy Kiko was nominated by President Donald J. Trump on September 5, 2017, to serve as a Member of the Authority. She was sworn in on December 11, 2017, after being unanimously confirmed by the U.S. Senate on November 16, 2017. Member Kiko served as FLRA Chairman from joining the FLRA in 2017 until January 21, 2021.
Member Kiko has a long history with the FLRA. She worked in its predecessor agency, the Labor Management Services Administration of the Department of Labor (DOL), and, when the FLRA opened its doors on January 1, 1979, Member Kiko began work in the Washington Regional Office investigating unfair labor practices. She ultimately moved into positions within the headquarters of the FLRA. And from 2005 to 2008 she served as FLRA General Counsel, having been nominated by President George W. Bush and unanimously confirmed by the U.S. Senate.
Prior to her FLRA chairmanship, Member Kiko served as one of the three permanent Judges of the DOL's Employees' Compensation Appeals Board (ECAB), a position to which she was appointed in March of 2008. She previously served as an ECAB Judge from 2002 through 2005. Member Kiko has also served in the Justice Department as an attorney advisor in the Civil Rights Division and as a Special Assistant to the U.S. Attorney, Eastern District of Virginia, in Alexandria, Virginia; as an associate counsel to the House Judiciary Committee, Subcommittee on Civil and Constitutional Rights; and in the private practice of law.
Member Kiko holds a J.D. from Antonin Scalia Law School and a B.S. degree from North Dakota State University. She was born and raised in North Dakota, and she lives in Virginia with her husband, Phil. They have four children and six grandchildren.